HIGH SPEED INTERNET
Up to 20 Mbps Download, 20 Mbps upload unlimited 89.99/mth.
Free Site Survey
No Contract
Unlimited Data Download, stream all the video you want.
Free Basic Install​​
Operating since 1985
Locally owned family business
Download and upload speeds are up to, depending on signal quality. ​
Router is required for multiple devices, one time setup may apply.
Satronics also installs VSAT and DSL with Cellular or dialup Backup systems, hundreds of systems installed for Winners, Homesense, Esso, Petro Canada, Shell.

---
---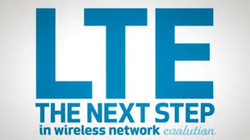 What is LTE
LTE, an abbreviation for Long-Term Evolution, commonly marketed as 4G LTE, is a standard for wireless communication of high-speed data for mobile phones and data terminals.

The goal of LTE is to increase the capacity and speed of wireless data networks. Xplornet is aggressively working to attain this goal for spring 2015.

---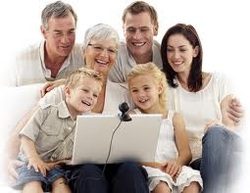 Satronics can provide an internet solution for you wherever you live , Wimax, LTE or Satellite.
---
Who is Satronics
Satronics is a local family business established in Sudbury in 1985 Pat and Dan Blais are the owners and Andrew Blais is one of the technicians. We started with selling the big 10' C-band dishes in 1985.
With technology changing over the years, we are now in the internet installation and servicing business located in Hillsburgh near Orangeville Ont..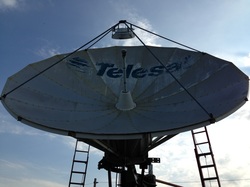 Preparing to install a snow shield on a 5.6m dish.

---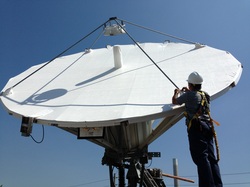 Snow shield completed

---
---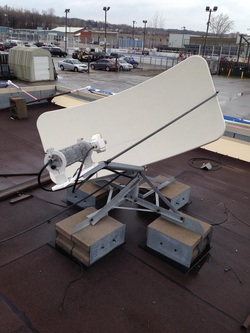 1m dish Petro Canada gas station

---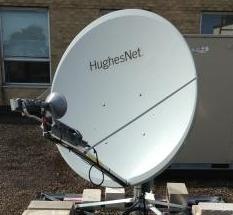 1.2 m Dish on NPM

---